Impending Doom In The Housing Markets In Canada
A financial adviser has predicted the impending downfall of the housing market in Canada. Home prices crashing by 50%, leading to the housing crash of the century! This will actually be an opportunity for investors.
Another prophecy is that those with substantial equity would be able to relax as their pockets will continue to thrive even after the crash of the housing market.
After this happens, balance, so to speak, will be restored; rent will increase but it will require very intelligent investors to be able to get their money's worth.
The reasons for the hypothetical crash are the long-sustained borrowing rates and the highly, morbidly obese home values which are not in balance with the income levels of the Canadians.
The financing system through which the banks and other lenders offer mortgages provides a risk-free zone for them and puts all the risk on the ones borrowing money.
From 2005 till the end of the decade, the household debt increased by 80% to 1.8trillion Canadian dollars. About 75% of this goes towards government insurance which only protects only the lender and not the homeowner who is still at a high risk 'when' the housing bubble goes 'poof'.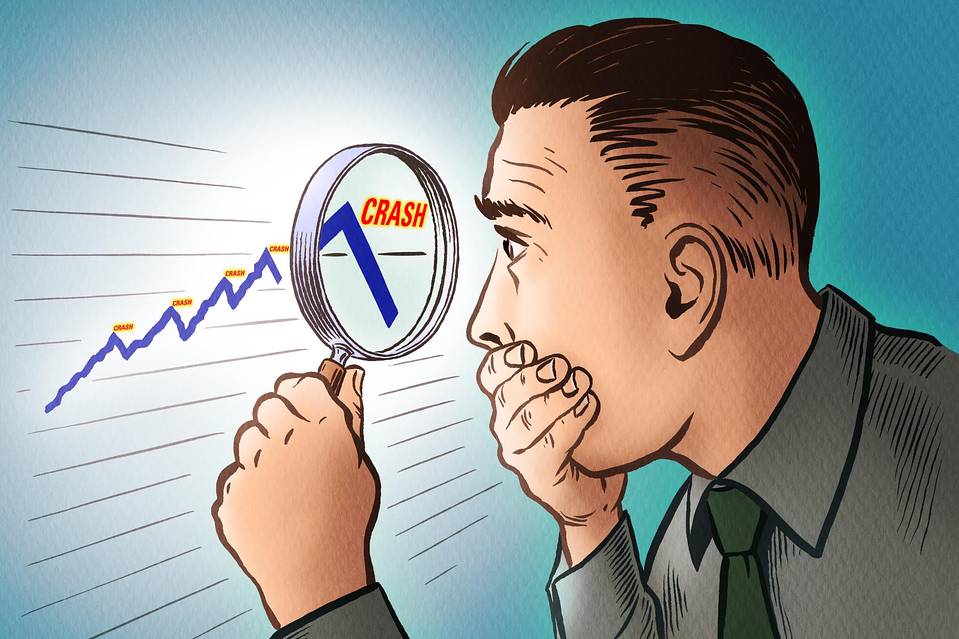 Because of what usually happens- a financial crisis after such an increase within a short time span- the borrowing is used to illiquid the real estate assets.
Here is the irony: numerous analysts and economists have said that the housing bubble will eventually burst if the 'pressure' is not reduced while the Bank of Montreal calls the housing markets in the cities of Calgary, Edmonton and Ottawa weak and those in Vancouver and Toronto, balanced.
Balanced?! They must have been on the moon for the past twenty years.
The incomes in Calgary are very high therefore in the event of a crash, it is probably the first market that will correct itself.
The condominium market in the city of Toronto is developing too rapidly, causing a surplus of condos, including the old ones, which are very difficult to sell. This means that the old ones will be left indefinitely on the market by desperate investors who have borrowed money from the banks and from other lenders. This is where foreclosure comes in.
Investors and homebuyers are advised to diversify their portfolio in order to protect themselves from the impending doom.