Investor Opinion: Property Managing, A Smart Business Move
A seasoned investor argued that professional property managers are essential and form part of an established rental business… Apparently not a money pit after all.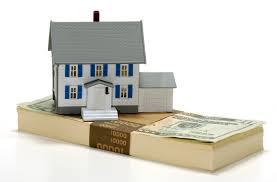 With the flop in vacancy rates in many Canadian cities, there is an increasing need for professional property management, especially in the wake of media reports of the increasing number of "tenants from hell."
"Most people view property managers as an expense," says David Bradica, a real estate investor and agent in Mississauga, Ont. "But the reality is that a good property manager will free up your time to expand your portfolio and save you money in the long run through the proper tenant screening and proper tenant management."
According to Bradica, a professional property manager will be able to head off certain issues that would commonly have put land investors in a pothole.
The most crucial has to do with tenants. Property managers would have the ability to handle small tenant matters, including late rent payments and more major issues such as an eviction.
"Usually when you hear the horror stories it's because the owners themselves are not professionally prepared to deal with those situations, but a property manager is," Bradica says. "The money you pay (to a property manager), you can look at it as an insurance policy against a difficult situation."
The property manager also has a duty to examine tenants and make a more informed decision based on his or her experience, without any emotional attachment to the property.
"Sometimes even the best screening can put a tenant in who hasn't been forthcoming, and even good tenants sometimes can get into bad situations," Bradica says, pointing to cases of divorce or sudden illness. "(In using a property manager) not only will your likelihood of a bad tenant go down, in the chance of something happening, they'll also deal with it faster."
Professional property managers may have some legal aspects to their job and are familiar with the legalities involved in owning a rental property. They should have the free time to work with the Landlord-Tenant Board if anything should arise.
"It's a smart business choice," Bradica says.
"By putting professional property management in place, you're running it like a business and you're providing yourself leverage to expand that business," he says.