Bitcoin Sets to Get Wider Acceptance from Mainstream Businesses
Since the creation of the Cryptocurrency in 2009 by an anonymous individual going by the alias Satoshi Nakamoto, Bitcoin has attracted a lot of attention, some of it negative. Even though both critics and fans agree that Bitcoin is volatile, some critics have gone to the extent of comparing investing in the Cryptocurrency to 'gambling in Vegas.'
Despite the barrage of criticisms toward Bitcoin in the last nine years, the Cryptocurrency continues to attract mainstream appeal from the public. Many notable mainstream establishments now accept the currency as a payment method.
According to available data, more than 100,000 business establishments worldwide are currently accepting Bitcoin as a payment method for their goods and services. Among the main companies that accept Bitcoin is the technology giant Microsoft as well as Expedia, one of the leading travel companies worldwide.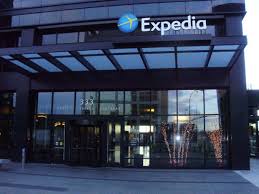 Despite the fact that Bitcoin is a digital currency, some real retail outlets are warming up to it. REEDS Jewelers, a major US jewelry chain with over 60 outlets across the States now accepts Bitcoin.
The Golden Gates Hotel & Casino in Las Vegas also reportedly accepts Bitcoin as payment for all its hotel and restaurant services. However, the hotel and casino giant is yet to accept Bitcoin in its casino floor.
Even though major retail outlets such as Walmart and online retail giant Amazon are yet to embrace Bitcoin, the creators of the online gift card app Gyft has devised a way that allows shoppers to use Bitcoin to buy gift cards which they can then use to do their shopping at Walmart, Amazon and other retail outlets that are yet to embrace the Cryptocurrency.
Some business analysts knowledgeable in Amazon corporate affairs believe the online retailer will soon change its policy and start accepting Bitcoin as a form of payment. This is expected to boost Bitcoin and help it regain its 2017 glory, which saw the value of the Cryptocurrency going above $19,000 (USD).