Rapper 50 Cent's Financial Troubles Comes to an End Thanks to an $8 million Bitcoin Windfall
In 2015, hip-hop rapper 50 Cent declared bankruptcy and sought protection from the courts against his creditors under the United States Chapter 11 Bankruptcy laws.  For a celebrity who had enjoyed all the trappings of fame that came with being a successful rapper, the fact that he ended broke and penniless took many as a surprise.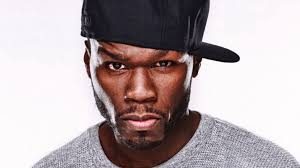 Today, things have turned around for the rapper thanks to some Bitcoin holdings that he even forget he ever had.
In 2014, the rapper released an album named Animal Ambition. It flopped and hardly got any airplay on radio and in night clubs. Hardly did the rapper make any money from it.  Animal Ambition's failure was a sharp contrast with the rapper's earlier Albums.
At the beginning of this millennium when 50 Cent began releasing albums, his records were a hot cake. Radio stations and night clubs throughout the US and around the world repeatedly played his lyrics. Songs such as 'in da club' and 'pimping' enjoyed much replays and stayed on music charts for many months. Perhaps one of 50 Cent's best creation was his reflective '21 questions' where he sought to find out the depth of a girlfriend's love.
After a seemingly glittering carrier, the rapper lost everything and Animal Ambition was nowhere near bailing him out of his financial woes.
However, 50 cent did one thing that in hindsight was a smart move-he allowed the sale of Animal Ambition in Bitcoins. Here again, he did not make much-the album fetched just 700 Bitcoins.
Perhaps, it was Animal Ambition's lackluster performance that caused the rapper to forget that he had several hundred Bitcoins in his name.  In 2014, the Bitcoin earnings from the album would not have fetched him much, but as faith would have it, his luck was on his side.
Right now with Bitcoin's value above $11,000, 50 Cent's 700 forgotten Bitcoins are suddenly worth close to $8 million. So with bankruptcy now finally behind him, 50 Cent is once again a rich man.
Perhaps he now has 21 answers pertaining to his smart choice of Bitcoin.